The Kardashian family have been some of the biggest influences in the fashion industry for years now. Most prominently is Kim Kardashian, who has used her reality fame to experiment with many different looks from different designers. She is always trying out different looks with unique aesthetics, and this week was no different. Kardashian debuted one of her first looks of the summer season, sporting a blue crop top and silver belly chain.
Kardashian attended the 74th Annual Parsons Benefit at the Parsons School of Design. The nature of the event called for a big fashion moment and the reality star did not disappoint. Kardashian is known for her love of neutrals, yet arrived at the event in a cobalt blue crop top and skirt set by Balmain. The crop top has a high neckline, allowing for there to be more sexy drama from the low rise skirt. You can see a photo of the SKIMS mogul's look below: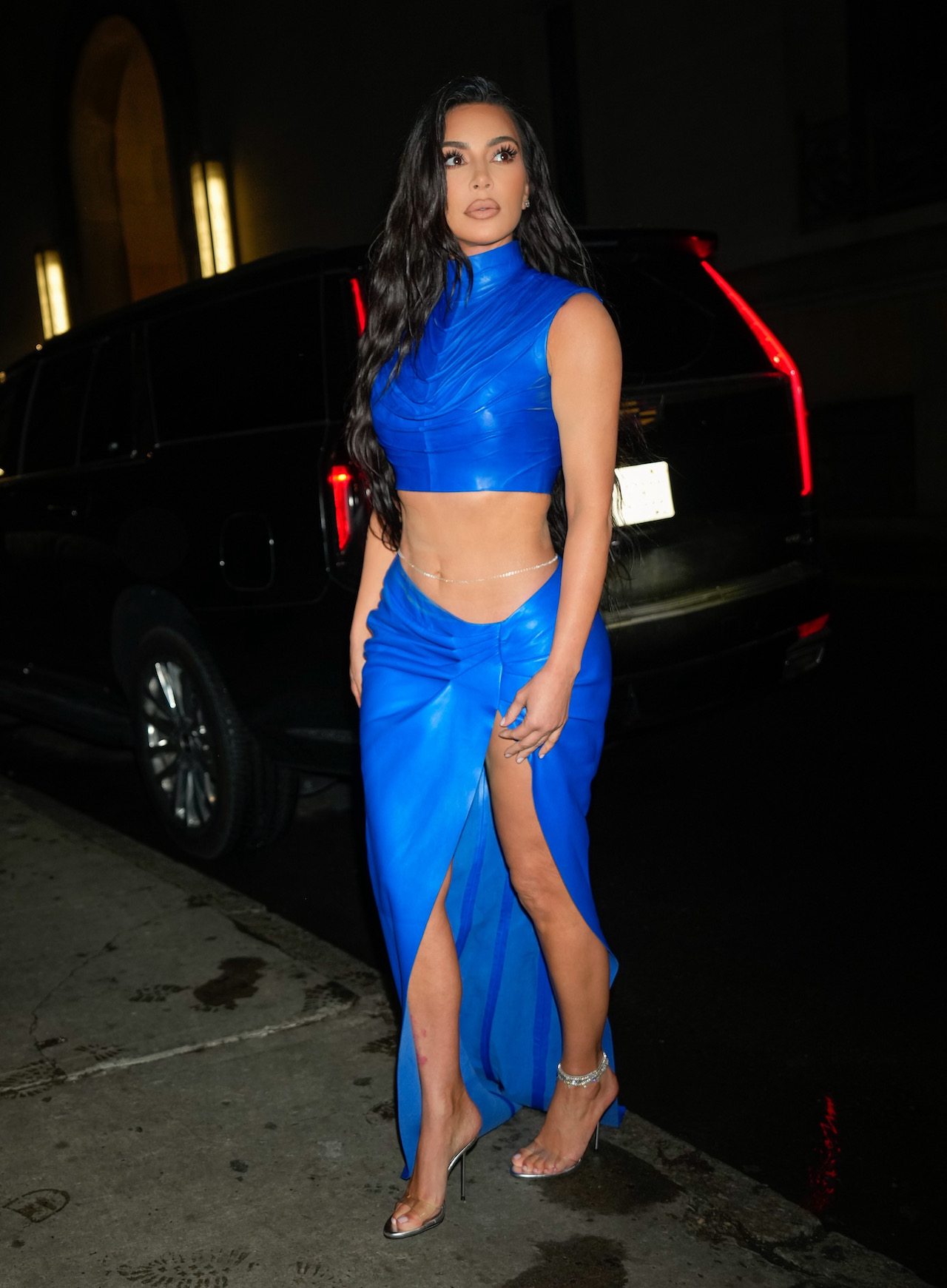 Kardashian's outfit wasn't complete without a silver waist chain, which matched her silver anklet bracelet. It was the perfect, simple accent for a look with such a bold color.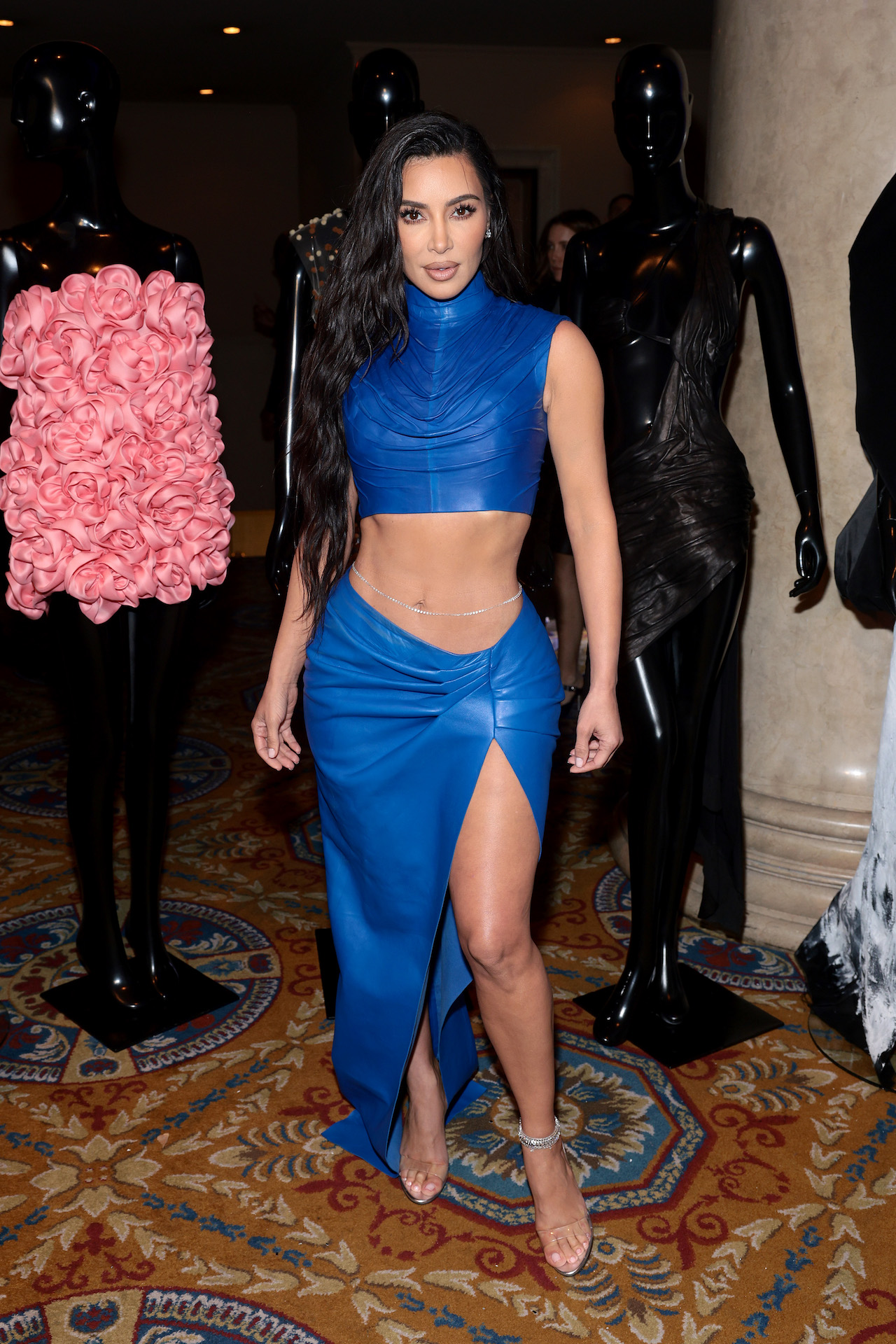 The 42-year-old has been working with many different designers since her collaboration with Balanciaga was reevaluated after a controversial photoshoot by the brand. She wore a custom Schiaparelli to the Met Gala this year, and recently Instagramed about shopping at Dolce and Gabbana, who she now has a partnership with. Clearly, Kardashian is trying to experiment with some of her signature looks while also being true to her own personal style and I'm so here for it. 
Kim Kardashian isn't the only mega-star debuting some trendsetting summer looks. Celebrities like Sydney Sweeney and Halle Berry have been rocking the black bikini, and Rita Ora wore a beaded vest to the beach. Kardashian is certainly ready to bring in the warm weather. Her shapewear brand SKIMS is offering a variety of looks to get people ready for sunny days, and people are absolutely loving it. Even Jessica Simpson is loving the selection, as she shared a photo of herself looking stunning in a lime green bathing suit from the swimwear line. 
We will also be getting plenty more gorgeous looks from the fashion icon on the latest season of The Kardashians. The third season of the Hulu series debuted with plenty of drama, including massive statements by Kardashian about her ex-husband Kanye West's public behavior. This season may just be the juiciest one yet, with the famous family once again chronicling their life in the spotlight.
New episodes of The Kardashians will be airing Thursdays with a Hulu subscription. For more information on other content coming to the streaming service in the near future, make sure to check out our feature on everything new and coming soon to Hulu.