Other than the Winnie The Pooh horror movie, the close second for the wildest premise in a 2023 movie is probably Cocaine Bear. The horror comedy (which was actually inspired by real events) was a sneak-up success for Universal, which begs the question, could there be a sequel? The movie's director, Elizabeth Banks, has her answer to that question.  
Elizabeth Banks may be best known for her work as an actor in movies like Slither, The Hunger Games and Pitch Perfect, but in recent years, she's also caught the directing bug. After previously helming 2015's Pitch Perfect 2 and 2019's Charlie's Angels, her third directing gig was Cocaine Bear, and it sounds like it was a blast to make. When speaking to Rolling Stone about the project, she said this about making it a franchise: 
Banks had a memorable time flexing her comedic and horror muscles for Cocaine Bear, and she sounds open to a continuation somehow. After all, the ending of Cocaine Bear is left rather ambiguous, so theoretically the black bear could turn up again somehow. When asked about what she is working on next as a director, she said this: 
Our Elizabeth Banks Interview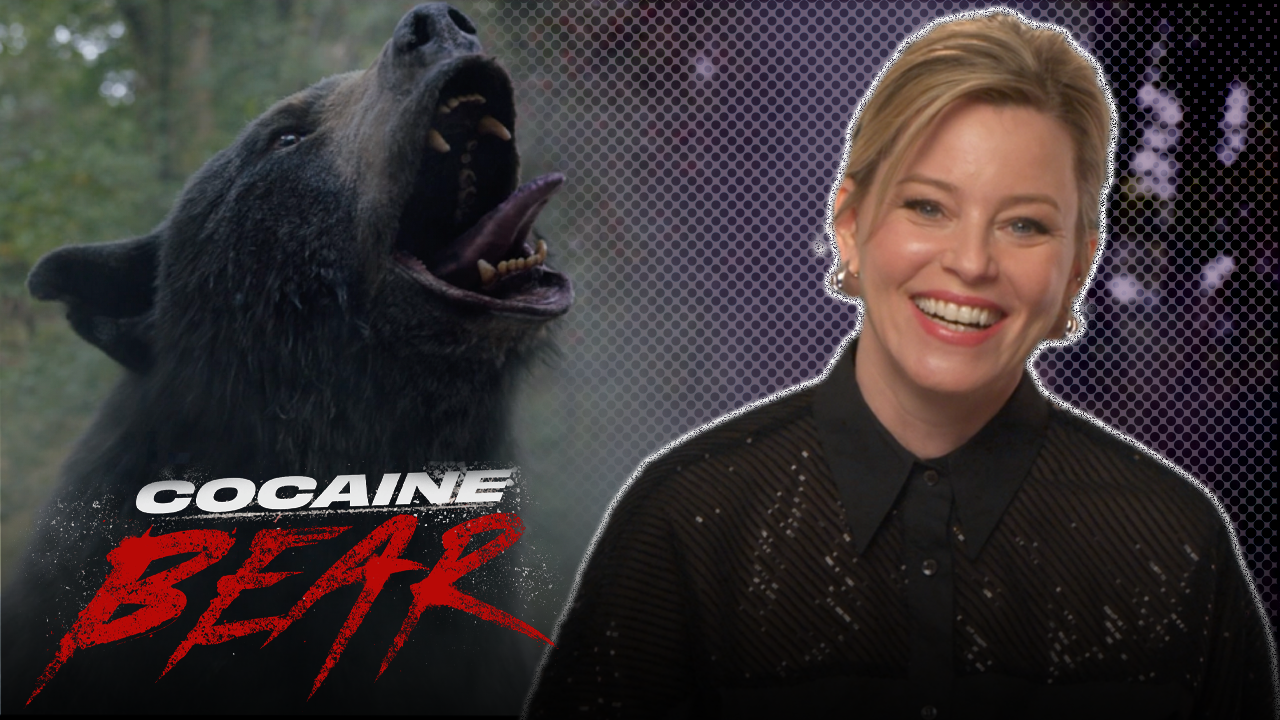 Elizabeth Banks Talks 'Cocaine Bear,' 'Jurassic Park' Influences & More
When Cocaine Bear came out back in February, the R-rated movie opened at $23 million before earning $87.6 million worldwide. Considering the movie cost around $30 million to produce, it can be considered a moderate success for Universal. The movie also received generally positive reception from critics, including from CinemaBlend's own Mike Reyes who gave the movie 3.5 out of 5 stars in his Cocaine Bear review, calling it "ridiculously fun." 
Cocaine Bear follows an American black bear living in 1985 after it tries cocaine following drug smuggler Andrew C. Thornton II dropping a 75-pound shipment of the drug within its reach. The drugged-up bear then goes on a killing spree in northeast Georgia. The movie's cast included Keri Russell, Alden Ehrenreich, O'Shea Jackson, Ray Liotta and Jesse Tyler Ferguson, among others. 
Banks' movie came out just one month after Universal's M3GAN, another funny horror romp hit theaters and made good money. Both of them go to show that camp horror is back, so could Cocaine Bear 2 keep that trend going? We'll see. Until then, the original movie is currently streaming with an Amazon Prime subscription.